The past year has been a whirlwind due to COVID-19, but some positives came out of it: families got to spend more time together, life slowed down a bit, and you got to really analyze what you were doing with your time and how you were spending your money.
As we move into this next phase of post-COVID-19, you might be wondering how to save and spend your money. To help, we've rounded up five benefits of purchasing life insurance to protect your financial future.
Who would be financially impacted if you were no longer here? These aren't things we don't like to think about, but what would it look like if you weren't around for your family anymore? How would they pay the bills? Would they lose the house? Could they maintain the same lifestyle as they have now?
LIMRA research finds 6 in 10 Americans say they have a heightened awareness about the need for life insurance due to the pandemic. Take the worry out of the future. With life insurance, you'll have peace of mind that your family will be taken care of if something were to happen to you or your income.
Educate your children about planning ahead
Financial planning, including end-of-life planning with life insurance and retirement solutions, is not taught in school and one day your children will need to get a loan, have a credit card, or they could get into debt. By teaching them how to understand the value of money and how loans and credit work, you give them an opportunity to make wiser financial decisions.
Teaching your kids the importance of saving and delayed gratification vs. giving in to online shopping can save them from bad debts and below-average credit scores in the future.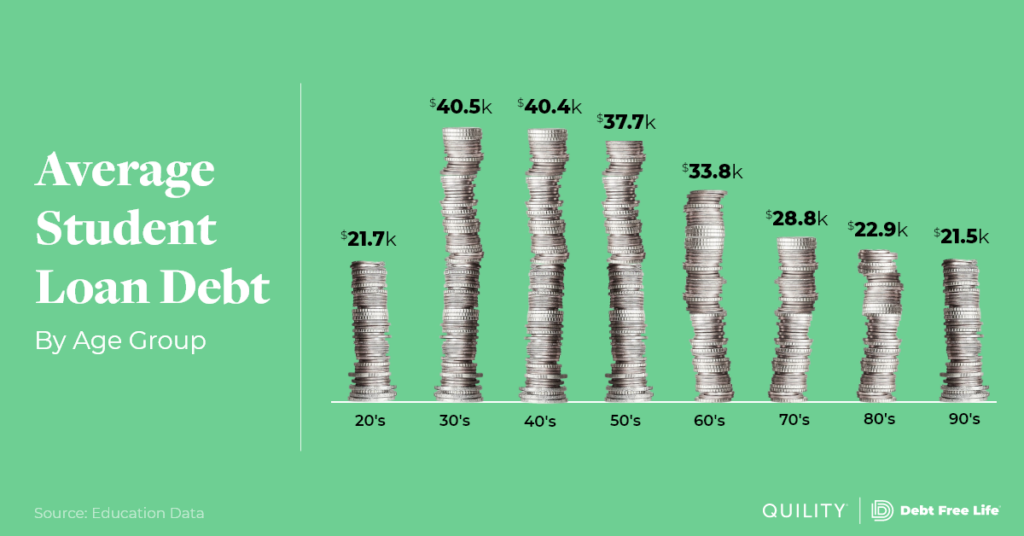 The cost of college along with student loan interest rates has been steadily increasing over the decades. No matter where your kids plan on attending school, it will cost a pretty penny. 
An essential part of planning how much life insurance you need can be figuring out how much you would need to cover a few years of college tuition for your kids.
Thinking ahead for whatever the future may be for your children could save them from having to apply for scholarships, work through school, or get student loans.  
Take control of your finances
According to Northwestern Mutual's 2018 Planning & Progress Study, just over 60 percent of millennials (classified as those aged 18-37) with debt don't know when, or if, they'll ever be able to pay off what they owe. That includes roughly 42 percent of millennials who don't know when they'll be able to wipe out their debt, and almost 20 percent of those who expect to die in debt, which means their loved ones will be stuck with the bill.
With the Debt Free Life program, you'll be able to pay off your debt and build up a retirement savings account – all by using the cash value of your life insurance policy. It's a simple way to eliminate debt and achieve your financial goals.
Talk about tough topics with your loved ones
Talking about the loss of an income, disability and death are not easy conversations to have with your loved ones, but it's better to have these discussions before it's too late.
The last thing anyone wants when they pass on from this world is to leave their family with a financial mess to clean up. When you have life insurance, your family can stay in their home and continue living the lifestyle they were after you're gone.
Having these talks with your family members makes things much easier for the years to come.  
Coverage is cheaper than you think
Life insurance is more affordable than most people expect! Like any other type of insurance, your premium is based on factors related to your age, health, and lifestyle at the time you apply for coverage. You can choose a more affordable policy like term life or a pricier permanent coverage that lasts a lifetime. Adding riders to your policy could also increase your premium rate.
Quility partners with more than 80 insurance providers to give you the power of choice when it comes to shopping for insurance. Some of the insurance companies that we work with include American Amicable, Foresters Financial, and Mutual of Omaha. These companies offer a variety of products, ranging from term life to universal and whole life policies.
By partnering with more than 80 companies, we can shop around to find the product you need at the best price for your budget.
Find your best-fit policy today
Term life insurance is usually the most affordable type of insurance, with rates less than a dollar per day. Universal life insurance would be more expensive than a term life policy because you are purchasing the product to cover your lifetime rather than "renting" a policy term of 10-30 years.
If you aren't sure which type of insurance best fits your needs, chat with a Quility agent today – we are here to help you find the best insurance for your budget and lifestyle.